Collection: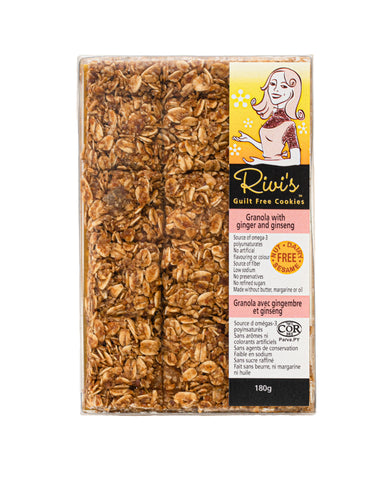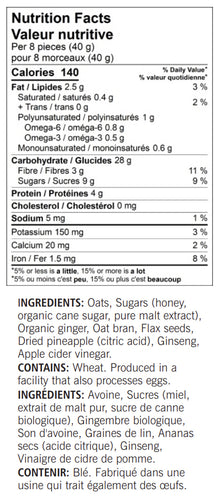 Collection:
Ginger & Ginseng Granola (180g)
Ginger & Ginseng Granola (180g)
Regular price

Sale price

$5.99
A worldwide investigation into the history of traditional folk medicine opens the floodgates to millions of cases where either ginger or ginseng have singularly quashed the most villainous of ailments... both real and psychosomatic, in fact. While this is definitely worth exploring, so is the Arctic Circle; so let us put aside our medicine man and blend our specialty granola mix in his stead!
As a sidenote, our ginger is cooked and crystallized in-house by us, so try it (lest we be irreparably offended)!
Made Without Oil, Butter, or Margarine
Dairy Free
Nut Free
No Trans Fat
No Artificial Colours
No Artificial Flavours
No Preservatives